Acid Wash Floors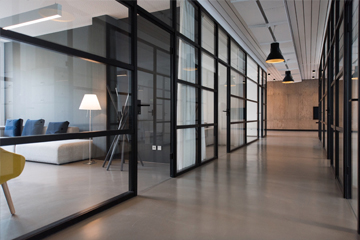 If you are looking for ways to give your office a more luxurious look at an affordable cost, then Superior Cleaning Services' Acid Wash service for floors is ideal for you. Acid washed floors come with a number of aesthetic benefits that could make your office space look extremely high-end at economical costs. Acid wash floors add depth and interest to flooring materials in order to create a shiny look that would make even brutalist concrete look like high-end variegated marble floor.
This service is more of affordable than other floor treatments, and gives you a variety of options to achieve the look that you desire.
Benefits that come with choosing acid wash floors from Superior Cleaning Services include:
Color and design options
An acid wash can allow you to get the office of your dreams, whether it consists of Italian marble, stone patterns, or burnished copper. And with the help of our cleaning experts, you can be assured that your floors are going to look as if they have been custom made by a designer.
Environmentally Clean
Using acid wash floors is an environmentally sensitive choice, as it enables your business space to reduce its overall environmental footprint as it naturally retains heat better than other materials, such as laminate flooring, and improves the energy efficiency of your space.
Affordable Pricing
Acid washed floors come at a fraction of the cost of other expensive flooring treatments, and when you get this service from Superior Cleaning Services, we customize the style and methodology of the procedure to your space at an economical cost!