Carpet Cleaning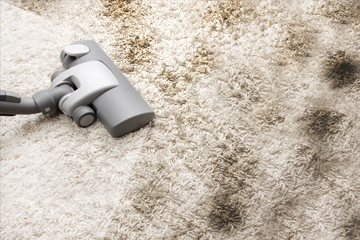 Carpets are one of the most hazardous materials at any workplace, as they have the capacity to hold onto dirt for long amounts of time despite regular vacuuming, and it is impossible to see the effects until a lot later in the process. Carpet leaning experts suggest that carpets must be professionally cleaned using heavy duty industry-standard products at least once a year in order to get rid of dirt, allergens, and grime, that can deteriorate the health of your employees.
When you choose Superior Cleaning Services for your Carpet Cleaning needs, you can be sure that we will teach you about all the hazards and facts related to carpet, so you can maintain a safe and healthy workplace for your employees.
How can you clean your carpets?
Carpets come in all shapes and sizes, and while some businesses prefer carpeting their entire offices, others prefer area rugs that you can clean yourself with the right equipment and knowledge. When you invest in the Carpet Cleaning package by Superior Cleaning Services, we provide you with the option of either cleaning the carpet yourself after we provide you with carpet shampoo and a steam machine, or we can do it for you! While the former might work well for an occasional clean-up, busier businesses should go forward with hiring one of our carpet cleaners so you can have your carpets taken care of during multiple times in a year, without you having to take drastic measures to juggle your business with cleaning requirements.
Carpet Cleaning is easy, efficient, and quick, which is why you shouldn't think twice before investing in proper care for the carpets in your offices, in order to maintain a healthy environment. In order to learn more about our carpet cleaning services or equipment, give us a call today!