Upholstery Cleaning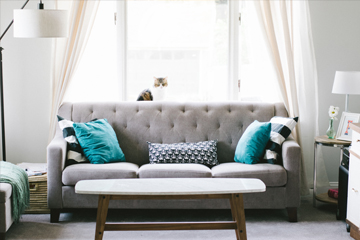 Superior Cleaning Services prides itself in using biodegradable and environmentally friendly products for cleaning your office furniture and upholsteries in an environmentally sustainable manner. Our Upholstery Cleaning package comes with a set-up and strike-down service, and our trained team of professionals will carefully move your furniture during the beginning of the session, and move it back again at the end of the cleaning process.
We are experts in the field and provide optimum quality precision in cleaning chair upholsteries, wall tapestries, artwork, décor, and more!
Much like in the case of carpets, your upholsteries also have a tendency to hang on to dust, dirt particles, and allergens in a stubborn manner, such that even regular vacuuming cannot get rid of all the harmful substances, posing a risk to the health of your employees and co-workers. When you choose Superior Cleaning Services for your upholstery cleaning needs, you can be sure that we will teach you about all the hazards and facts related to carpet, so you can maintain a safe and healthy workplace for your employees.
Upholstery cleaning requires much of the same equipment and essentials as cleaning carpets does. And considering the fact that upholsteries come in various forms—such as sofa covers, pillowcases, and many more—we provide you with the option of either cleaning them yourself after we deliver you with professional grade shampoo and a steam machine, or we can do it for you! While the former might work well for an occasional clean-up, busier businesses should go forward with hiring one of our upholstery experts so you can have your upholsteries taken care of during multiple times in a year, without you having to take drastic measures to juggle your business with cleaning requirements.
Upholstery cleaning is easy, effective, and swift, which is why you shouldn't think twice before investing in proper care for the upholsteries in your offices, in order to maintain a healthy environment.
In order to learn more about our cleaning services or equipment, give us a call today!